This post contains affiliate links. Read full disclaimer here.
Everyone says there's no owner's manual for raising kids, and certainly not toddlers. Until now.
Parenting books (and blog posts, social media posts, and YouTube videos) can make us feel like we're falling short. They can sometimes make it seem like it's possible to flow through our days with effortless ease in the presence of a demanding three-year-old.
If you are into self-help and have a toddler, Oh Crap! I Have a Toddler by Jamie Glowacki is for you. If you have struggled with finding the right parenting book, this is the only book you need (other than her book on potty training).
When I finished listening to this book, I gathered up my neat little collection of parenting and Montessori books that were either half-read or completely untouched and happily donated them. I didn't need the guilt anymore. 
Oh Crap! I Have a Toddler is divided into two parts: The Parent Part of the Book and The Kid Part of the Book. While The Kid Part of the Book provided useful information, the part focusing on the parent was exactly what I needed.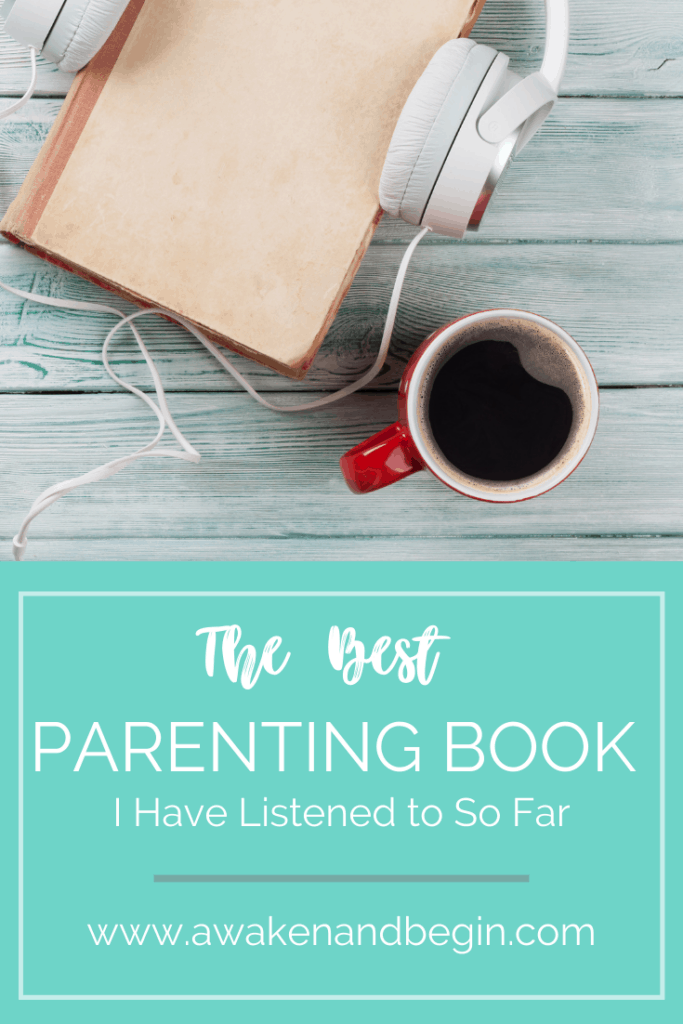 "As new as your little one is to the world, you're that new as a parent."
Being a parent is tough! And when we start out with our first baby, we are all doing this for the first time. Running on instinct, sometimes little sleep, at moments little patience, and likely surrounded by one thousand opinions on how we should be doing it.
The Parent Part of the Book could be its own book. The chapters on Connection, Parents' Self-Care, and Not Enough Time could also stand alone as some of the most useful parenting advice I have ever come across. And I have spent the past three years searching. In my moments of desperation anyway.
Connection
Do you want to be more engaged with your child, but feel that you don't have enough time? See the part about Not Enough Time below, and once you find that you actually do have time, this part of the book could change your life.
This chapter helped me realize that it's ok to not want to be fully engaged in activities with my toddler all day long. It gave me permission to look at the clock and intentionally engage for 20 minutes to earn time to myself to do whatever it is that I want or need to do around the house afterwards.
The idea here is that once they get that full attention from you, then they are emotionally ok enough to play independently without bugging you or completely losing their minds over the small stuff (in theory — this isn't an exact science).
I like the analogy that this practice is like meditation. You have to build up your tolerance for meditation. I used to meditate every morning for 20 minutes a day. Twenty minutes of meditation was the sweet spot for me.
Twenty minutes of fully engaged parenting is also the sweet spot for me. I can do a tea party for 20 minutes everyday. It makes me feel like I'm getting to be the fully engaged parent I want to be, and it gives my toddler the attention she needs. But she doesn't need it all day long. It fills her up and frees me up to go about the household stuff and have moments to myself or be on my phone without the guilt.
I'm still working on this, but I now spend the first 20 minutes of our 2-year-old's nap time with our 3-year-old. We make green tea together and sip for 20 minutes, then I turn her loose and get some of the peaceful nap time back to myself.
Parent Self-Care
I had never even heard the term Parent Self-Care before this book. I've long been into self-care, but no one really talks about the importance of self-care specifically as a parent of a toddler. Or at least I hadn't heard of this concept being widely shared before.
This isn't about lighting candles and getting in a 20-minute bath or meditating or doing yoga. It can be those things, but it doesn't necessarily even have to be that complicated.
Self-care as a parent can be as simple as coordinating an hour to yourself to get a break from the work of parenting a toddler. Or an afternoon. It's making sure that you are ok enough to withstand the mental torture you likely will need to endure when your toddler throws a fit over something ridiculous like the wrong pair of shoes.
Not Enough Time
Ok I lied. The chapter on Not Enough Time could be its own book. I have been a person with Not Enough Time for as long as I can remember. Long before I was even pregnant with our first baby.
After parenting a 2- and 3-year-old, I now look back and wonder what there was ever to complain about. There was all the time in the world before them.
After reading this chapter, I have such a better grip on how to tune in to how I waste time. I want to be a person who has luxurious amounts of time to do nothing or whatever I want.
This chapter taught me how to take a critical look at the nooks and crannies of my days where I was doing useless stuff that didn't need to be done. When you add all that up, you get extra time in your life back. Pure gold.
Final Thoughts
I loved this book! I had heard many of the concepts from other parenting books and blog posts, but this book helped it all click for me in one place. The fact that the author is into the Montessori approach to parenting is icing on the cake for me.
If you only ever read one parenting book, or have been scarred in the past by parenting books with unrealistic expectations, I urge you to give this one a shot. I listened to it on Audible and it was the best thing I have listened to (besides her book on potty training) over the past three years. Happy listening!