Comment Here
Share some love with a comment
I wanted to share a recipe I have grown to love after several experiments gone awry over the past year. This is the first truly healthy and easy cookie recipe that I have found that actually tastes good and satisfies the cookie craving.
This recipe is adapted from a Low Carb Snickerdoodles recipe posted on Food.com. The original recipe uses Splenda and brown sugar. In my quest to not consume artificial sweeteners or caloric sugar and still enjoy sweet things, I originally attempted to make this recipe using stevia.
After several (in my opinion) failed experiments with using stevia as the sweetener, I was happy to find Just Like Sugar as a better tasting sugar substitute for baking (also available at Whole Foods and through Amazon). The problem with using stevia was that it overtook the flavor of the whole cookie, it was way too sweet, and the tiny volume that I could use for the whole cookie recipe made the final volume of cookie dough too small.
Ingredients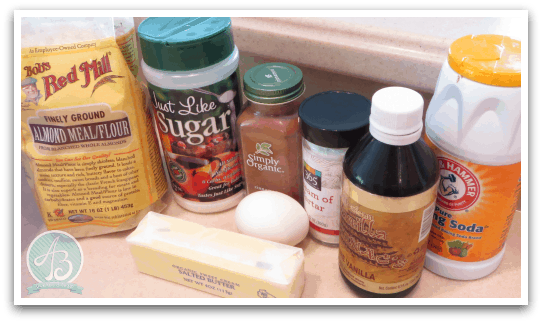 1/2 cup butter (softened at room temp or slightly melted)
1 1/2 cups almond flour
1 cup Just Like Sugar
1/2 tsp vanilla
1/4 tsp baking soda
1/4 tsp cream of tartar
cinnamon (for rolling cookies)
Directions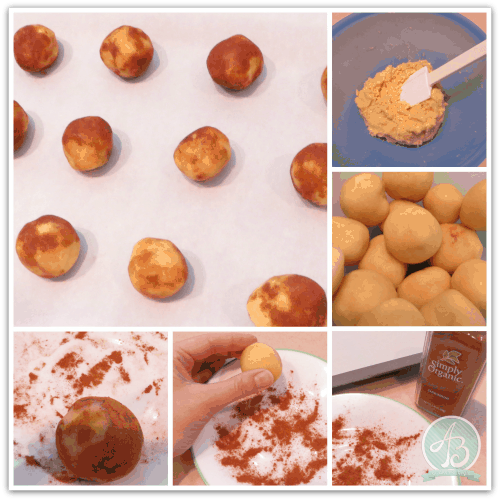 In mixing bowl, combine butter, 3/4 cup almond flour, Just Like Sugar, egg, vanilla, baking soda, and cream of tartar and blend with mixer until well combined. Beat in the other 3/4 cup almond flour until all the ingredients are thoroughly mixed (the mixture will be stiff).
Cover the bowl with a lid or plastic wrap and chill in the refrigerator for one hour or longer.
After an hour or more, preheat the oven to 350F. Line cookie sheet with parchment paper (just to save the cookie sheet mess).
Roll dough into about 1 inch balls. Sprinkle cinnamon on a plate, and roll dough ball in cinnamon to coat (The original recipe calls for a mixture of Splenda, brown sugar, and cinnamon to coat the cookies. I think they are fine with just cinnamon, but some Just Like Sugar mixed in with the cinnamon might be good. Let me know if you try it!).
Smash each cookie down with fingers, leaving the cookies about 1/4 inch thick.
Bake for about 12 to 15 minutes (I like to check them at 12 minutes and take them out if they look about done so they stay chewy).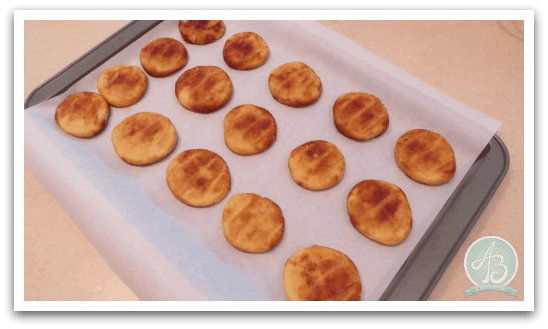 This is the amount of cookies I usually get from this recipe, so I think it's fair to say you can plan to get about 15 cookies.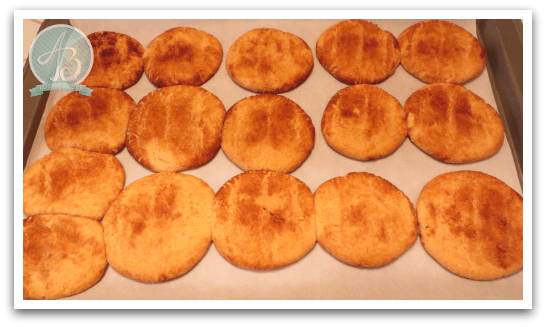 Let the cookies cool (I usually eat one a few minutes after they come out, but who doesn't?) and then enjoy!
A Note About the Ingredients
The Just Like Sugar and almond flour are not cheap. I haven't done the math yet on how expensive each cookie is once you factor in the cost of the ingredients, but I don't think I will. The more I learn, the less I feel bad about spending more money on healthier food. To paraphrase my mom's doctor: Why would you put premium gasoline in your car, buy designer clothes, but not put the healthiest ingredients in the food you eat? I couldn't agree more!
Almond flour is gluten-free and low-carb. I have only experimented with it using recipes I have found online. I am somewhat of an almond flour newbie, but I always feel good about eating bread or cookies that I have made with it, knowing they are low-carb.
Just Like Sugar is a source of dietary fiber comprised of chicory root, calcium, and vitamin C. It is an all natural, non-caloric sweetener. It is not as potent in sweetness as stevia, so you can add a cup and still have cookies that aren't way too sweet. So far I have tried it in a few other recipes, but haven't yet tried it as a beverage sweetener. Since it is so expensive and less potent than stevia, I have continued to use stevia to sweeten drinks and reserved the Just Like Sugar for baking.
If you try this recipe, let us know what you think below!