Comment Here
Share some love with a comment
Check back this coming Monday for the launch of a related series called "Everyday Miracle Monday Weekly Recap Series," in which I recap my everyday miracles from the previous week.
Gabby Bernstein introduced me to the concept of an everyday miracle. According to Gabby's work, largely based on the teachings from A Course in Miracles, a miracle can be simply a shift in perception. When you are in a bad mood and have an epiphany that it doesn't have to be so hard, that could be your miracle that day.
Last year, I randomly found out Tara Stiles would be teaching a yoga class down the road from my house, and was able to attend and even meet her that day at her book signing! It was right around that time that I started noticing the little and sometimes big good things that happened in my life everyday.
We have access to experience a miracle everyday. It might be a little tiny shift in perspective, or the universe might come in and hit us with a lucky stick. The exciting thing is that we never know what this day will bring. Who knows? You might get to meet your favorite author later today! Or get a perfect parking spot at the store. Or an unexpected opportunity might sail right into your life at 3:06 p.m. It could happen!
Weekly Miracle Recap
I have had this idea of recapping my own everyday miracles on a weekly basis for a while now. My "Everyday Miracle" series will be a recap of one good thing from each day during the previous week that I identify as being my "miracle" for that day. Some days it will be something that I could never have dreamed of, others it will be something relatively small but still good.
While I haven't kept a gratitude journal before, I feel that this aligns with the idea of keeping a gratitude journal in my own way. I also want to inspire other people to look for their own little or big miracle everyday. I believe that by expecting good things to happen each day, we are more likely to attract them into our lives.
This past week, I forgot to keep track of my everyday miracles until Thursday, when a big one happened for me. That's when I realized I really have to start keeping track of these and do this blog post series. So here goes, my everyday miracles from this past Thursday to Sunday (next week will include the full week):
Thursday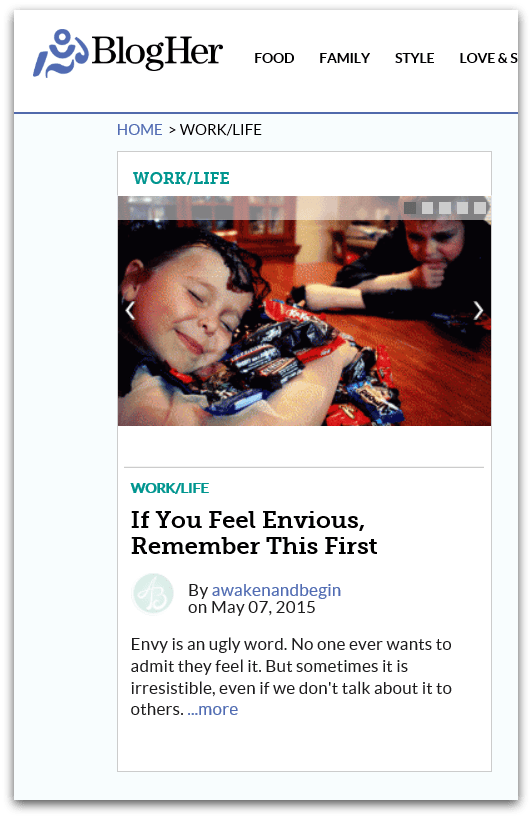 I received an email that Awaken & Begin was featured on BlogHer! I have posted a few blog posts to my own page on BlogHer in the past. The post that was featured on BlogHer was published on my blog on April first this year, and I cross-posted it to BlogHer that same day.
I knew there was a possibility that someday one of the posts I posted on my BlogHer page might become a featured article, but I had no idea when or if that might happen. On Thursday, I was majorly excited to find out that it did, and now look forward to other similar opportunities.
Friday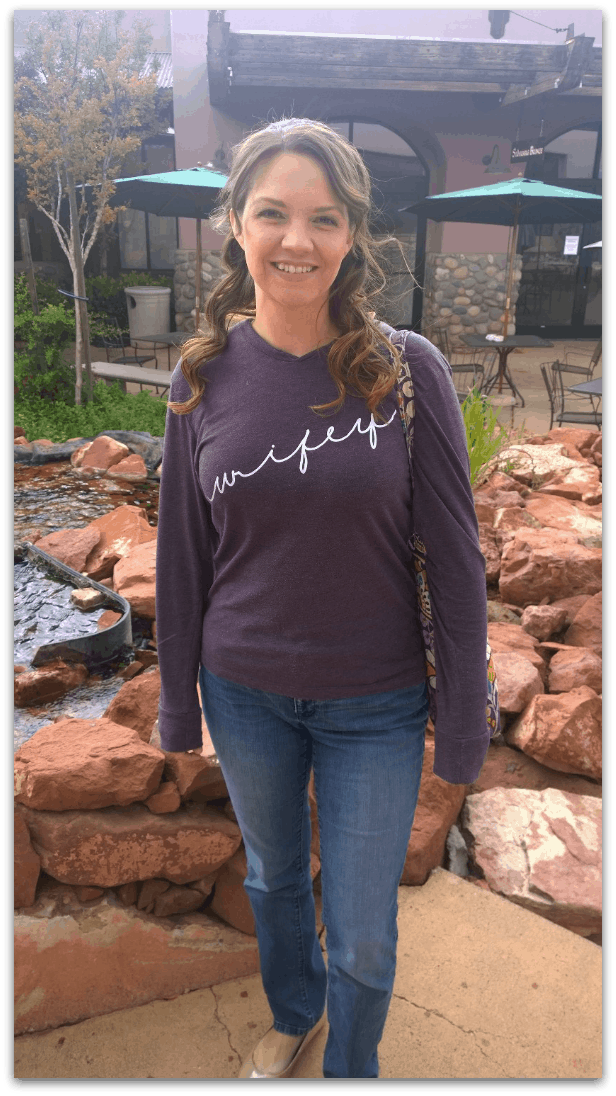 Friday morning, I got up at 6 a.m. to drop our dogs off at the dog-sitter before we were to head up to Sedona to meet with the minister for our wedding at 10 a.m. I then had an appointment for my bridal hair and makeup trial at 11 a.m., so I felt pressure to be prompt for our 10 o'clock meeting. I asked my sweet fiancé to be ready to go when I got back. He agreed (although he was kind of sleep-talking, come to find out).
When I returned home, I entered the house to find that sweet fiancé was still asleep! I wasn't upset, I just said we have to leave here absolutely no later than 8 a.m., and that I would go get Starbucks and gas while he got ready (which I had planned to do on the way). One very long Starbucks line later, we were leaving the house after 8 a.m., and had no gas.
Rather than join me in my negative, worried energy that we were going to be late, he totally over-the-top impersonated a crazed maniac (me?) feeling major pressure to get somewhere on time. There is no way I can convey how hysterical this was, but a few lines that stick out in my mind are (said with great, mock passion) "What has happened to our lives?" and "Ride like the wind, woman!".
As I type, I am laughing out loud. I laughed so hard most of the drive to Sedona, rather than being in an argument or worried. We made it to the coffee shop to meet our minister at 10:05, and we beat him by two or three minutes (it is Sedona, after all!).
Saturday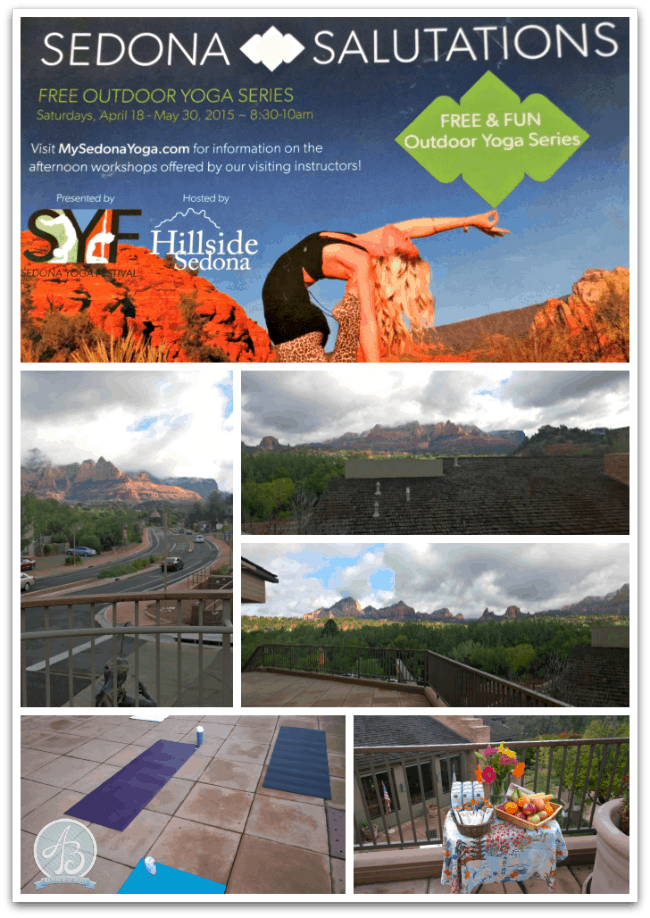 While at the coffee shop on Friday, I picked up a few flyers about yoga, and found that there was a free yoga series going on every Saturday this month right down the street from our hotel! The series is sponsored by Sedona Yoga Festival and Whole Foods.
Last spring, I came up with the idea to make it a point to take a yoga class at a studio every time I travel. I haven't been keeping that promise to myself, and I regret it every time. When I have gone to a yoga class when traveling in the past, it has been one of the most memorable parts of my trip.
I was so proud of myself for getting up and going to yoga class on Saturday, despite the freezing temperatures. The location was only a mile walk from our hotel, so I decided to walk and it was great! The views were gorgeous and the class was amazing. I can still feel it!
Sunday
Nothing super exciting happened Sunday, but I was proud of myself for making an effort to use coupons when I had to grab a few things at the store. I remembered to bring coupons with me, and took the time to load a few extras on my grocery store app on my phone.
I also had to get something at Michael's and even though I didn't have a clipped coupon with me, I remembered to go to their website on my phone and saved about 10 dollars with the coupon. Since I don't always remember to use my coupons, I was grateful that I was guided to remember this time and save some money that can be better spent or saved elsewhere.
That's it for me! I have a feeling there might be days where I can't choose between a few really good things that happened that day. When I wake up in the morning, I am excited to think what my miracle will be that day.
Do you keep a gratitude journal? What is the best thing that happened to you last week? Please share your thoughts