Welcome to Awaken & Begin! Thank you so much for stopping by. I hope to provide you with some inspiration for positive change and that you will come back for more whenever you are looking for a pick-me-up.
Mission Statement
Awaken & Begin is a space to share ideas to make our lives more peaceful and productive.
A Little Bit About This Site
Awaken & Begin is a place to share ideas to improve our lives. The purpose of this site is to serve as a source of inspiration and motivation to implement the positive changes that can transform us.
Many of us spend so much time in our lives only partially awake, going through the motions of what we are "supposed" to be doing, without really experiencing very much joy in the process (I know I certainly have allowed many, many precious moments of my life to be dulled in this way).
I hope to spark a renewed sense of joyful awareness in life. Unfortunately so much negativity pollutes our world and our existence. I want to contribute more to the other side; the hopeful, optimistic side of life. I know that the world could use more good,  and feel passionate about sharing the things I learn that can help make life better.
Nothing is perfect. As a struggling perfectionist for many years, the gradual acceptance of this concept actually comes as quite a relief. Despite the inevitable imperfections of life, there are many things we can do to bring more peace, fulfillment, and joy to our lives. There is no shame in wanting to be a better person. When we make improvements in ourselves, the effects automatically extend to others whether we realize it or not. There can be a very powerful ripple effect from positive behaviors. This has always and will continue to amaze and inspire me.
It is never too late to begin again, and there is no maximum allowable attempts to make changes for the better.  This puts a smile on my face and in my heart. No matter how many times we have failed in the past to make a change for the better, we always get another try at starting over, as long as we are alive. There is hope. We can begin again.
A Little Bit About Me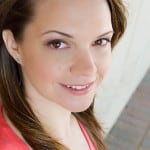 My name is Annie Hurley, and I have hope for myself and for other people. I believe in the good. I believe in the power of an inspiring moment leading to results that at one time seemed absolutely impossible.
I believe in dreams becoming a reality, and I want to create a place to share these miraculous experiences with each other. There is hope for inspiration and change. Every single person with a heartbeat can Awaken and Begin. Namaste.
Get In Touch
If you would like to get in touch, please click here or send an email to:
annie [at] awakenandbegin [dot] com.